We are a team of consultants and facilitators from a variety of backgrounds. We are of different ages, races/ethnicities, gender identities, sexual identities, and we have different lived experiences. We view things through our unique lenses and love each other and how we work together. While we have over 30 years of combined experience learning, teaching, and facilitating on the topic of oppression, we consider ourselves to be as engaged in the learning process as those we chose to work with.
We acknowledge that learning and understanding oppression never ends, and we actively engage in continued education about all forms of oppression. We work together to challenge ourselves individually and in our relationships with others, by excavating those characteristics of patriarchal white supremacy that we have internalized and continue to act out in our lives. It is our hope that we model this behavior and reflective engagement in the process to those around us.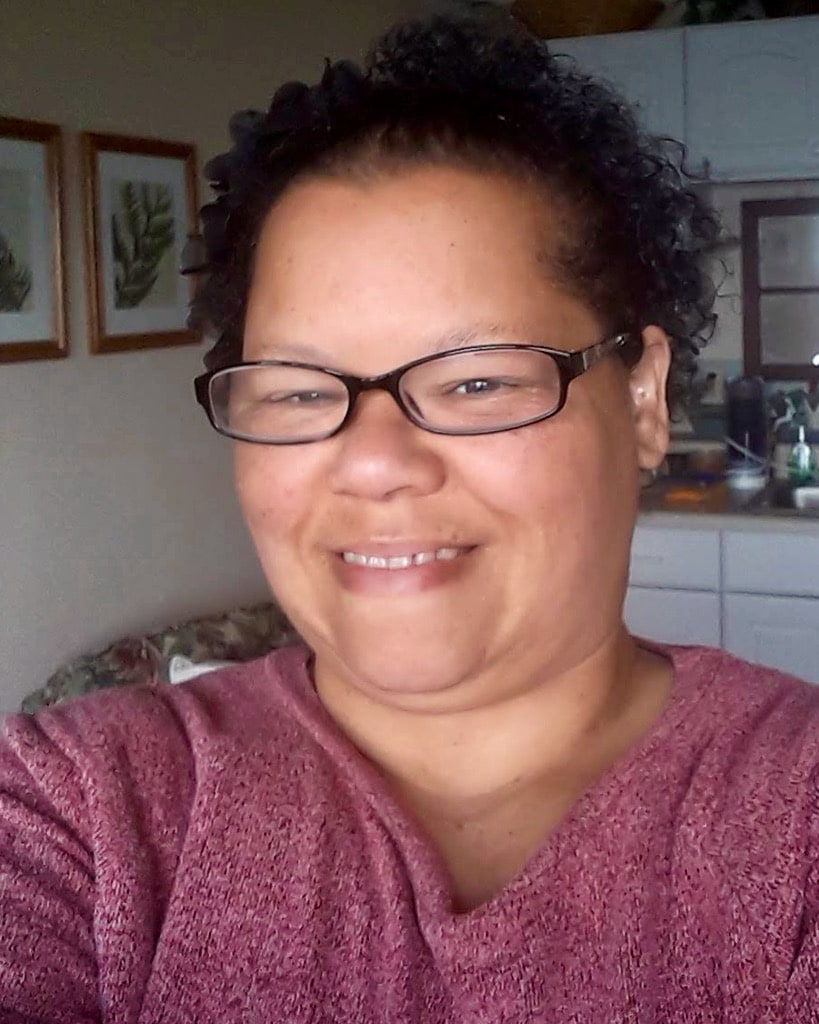 Tonia Burkett (She/Her)
Founder, facilitator, and consultant at Usawa Consulting
I'm a Black woman of mixed heritage (descended from Africans and Europeans) who grew up in the Pacific Northwest and lived in the South for 17 years. I returned to the Pacific Northwest in 2017 to reconnect with family and find a new direction in life. I have been passionate about social justice work for as long as I can remember. I never grew out of my childhood mantra of "That's not fair." As an adult, I focused on being empathetic to other people while learning about social inequality. My passion and interest in social justice work have always been an important part of my life, whether I was providing customer service in retail, teaching undergraduate students, being an Auntie to children in my life, taking care of animals, or developing friendships.
I graduated from Portland State University with a Bachelor of Science in Sociology and a Certificate in Black Studies. In addition to those degrees, I completed extensive coursework in women and gender studies. I have a Master of Science in Sociology from Portland State University and I have completed all the coursework for a doctorate in Sociology from North Carolina State University. My areas of specialty are Social Inequality, Medical Sociology, and Mental Health. I have been an anti-oppression activist, organizer, and educator for over 30 years.
Outside of academia, I have worked in my communities to organize events to educate and raise funds for social justice causes. I have served on many committees and advisory boards for social justice and nonprofit organizations. In my work, if there was ever an opportunity to advocate for inclusion and equity, I was there. I have worked at nonprofits, big-box retail stores, educational institutions and businesses, and privately owned family businesses. I've lived in cities and rural communities, both diverse and predominately white.
I love living in the Pacific Northwest, I love the ocean and forests, and I love all animals (especially cats). When I am not working or learning about oppression, I enjoy reading trashy novels, watching baking shows, and dancing salsa and West Coast swing. I am a devoted friend. I support the local economy especially farmers, artisans, and food vendors. I am passionate, empathetic, and I am constantly feeling out my boundaries.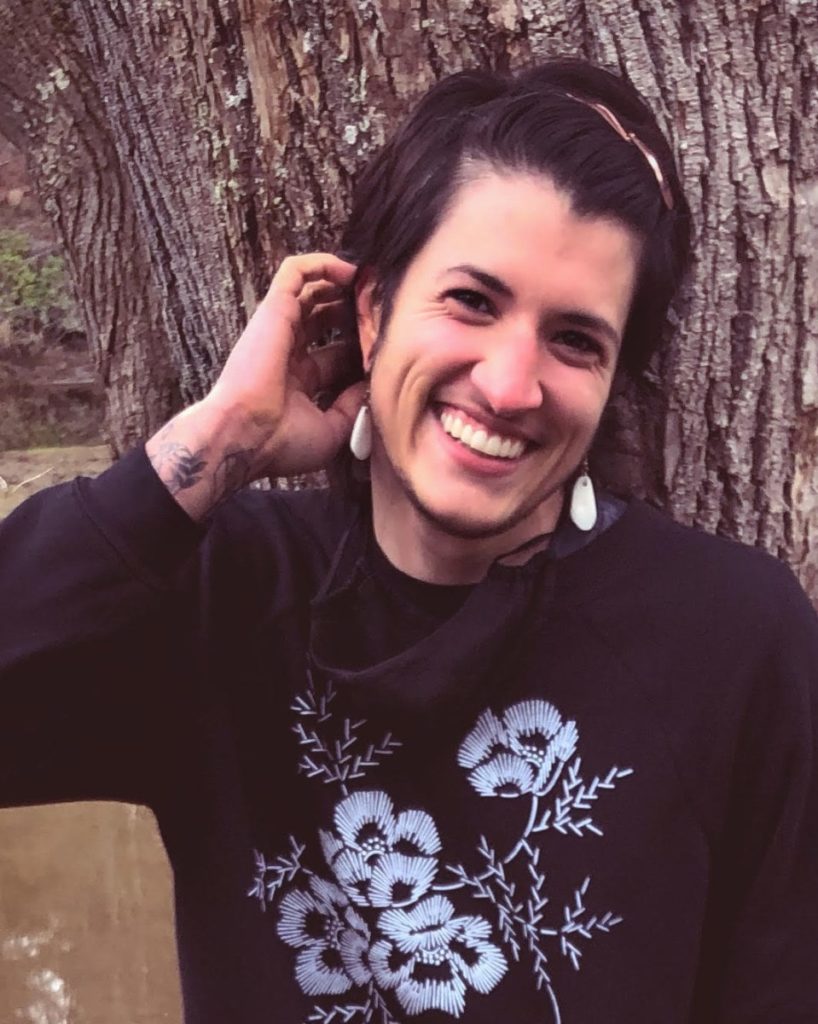 Sam Krehel (They/Them)
Facilitator
Hi there! I'm Sam Krehel (they/them). I moved to the Olympic Peninsula in the summer of 2020 and started working with Usawa Consulting at the beginning of 2021.
At the time of this writing (March 2021) I am 32 years old. I am transgender, 2Spirit, queer, polyamorous (relationship anarchist), kinky (switchy), and sex positive. I have pretty privilege, thin privilege, and white privilege. I am neuroqueer and chronically ill though mostly able bodied. I am a (medically) retired officer from the u.s. army (never deployed), and I am a radical who is passionate about decolonization, anti-racism, abolition, and land back.
My cultural upbringing is rooted in middle class English and eastern European mid-Atlantic catholicism on my father's side and middle class Cajun and Scilian south-Louisiana catholicism on my mother's. Due to internalized racism and white supremacy, my maternal family hid and lost much of our Indigenous lineage; however, I have begun to reclaim my identities both as mixed and Indigenous in adulthood.
I was raised in suburbia (mostly outside of Detroit and Atlanta) by both of my biological parents who were and are still married today. My parents are cisgender, heterosexual, conservative, white-identifying, u.s. born, documented, and english speaking. They both hold masters level educations, as do I.
I received my Bachelor of Science in Psychology with a focus area in Systems Engineering from the United States Military Academy at West Point. I received my Masters of Arts in Mental Health Counseling with a concentration in Multicultural Counseling from Antioch University in Seattle.
I have experience providing mental health care in nonprofit and private sectors, working with groups, individuals, and families of all ages. I currently provide online therapy to individuals 16yo+ in my private practice, Before You Step Outside PLLC, where I work with sex workers; queer, trans, 2Spirit people; BIPOC; and others who have experienced complex trauma. I bring all of my lived experience and identities into my work, center decolonial antiracist praxis, and focus on liberation from internalized oppression.*
Outside of work, I spend time building intentional chosen family and community. I love (gf, df, low FODMAP) food, music, reading, walking in the woods, kinky spaces, and live shows (virtually for now).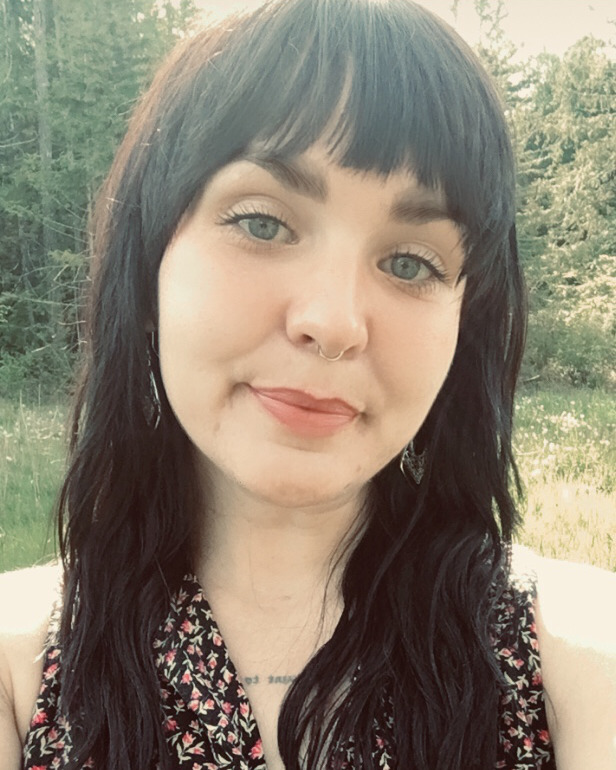 Cendre Hunt (They/Them)
Facilitator
My name is Cendre (pronounced Sawn-der) Hunt. I'm a Non-binary, Queer, Parent, Radical, light-skinned mixed Indigenous person and so many other things. My childhood experiences, family, and the communities who raised me have informed nearly every aspect of my current Activism, which feels more important to say than a list of ideologies and praxis. I grew up in Western Washington predominately on the Nisqually and Chehalis Reservations and in Thurston/Lewis Counties with a mixed-race immediate family that held varying spiritual beliefs as well as in the Foster Care System. When I was 13, I ran away from home and was taken in by a series of families and Radical Queer Punk Community members. I lived in many households and knew interpersonal and state violence at an extremely young age. After turning 18, I traveled a lot and lived all over the US and Internationally. I lived in Seattle for 10 years before moving to Quilcene 3 years ago. With all of that being said the following are some of the things I consider myself to be- an Anti-Racist, an Abolitionist, an Indigenous Environmental Activist, Intersectional Feminist, Pro Sex-worker, Fierce Supporter of my 2LGBTQIA+ Kin. I also believe we are all living on Stolen and Occupied Land.
I started participating in anti-oppression/environmental activism and community organizing in 2002. I have worked with several collectives and organizations for over 18 years. Some examples of the organizations are; Transformative Justice and Street Medic Collectives, Environmental Non-profits, 2LGBTQIA+ Non-profits, and I currently sit on the board of Black Lives Matter of Jefferson County. I have helped facilitate many community workshops ranging from Street Medic Trainings to Consent Workshops. I play music (Hardcore Punk, Experimental Electronic, and Metal Bands) and before Covid booked shows locally and around the country. The music communities that I have been involved with have also shaped my belief systems and been avenues for expressing my political ideologies. They have helped me build a community around some of the things I am passionate about in this world. I have studied herbal medicine and edible plants of the West Cascades bioregion since I was a child. I formally participated in 10 years of Coast Salish, Ayurvedic, Chinese, and other forms of Western herbalism apprenticeships with a host of brilliant women to whom I am grateful. I love helping people feel empowered to care for themselves and their communities!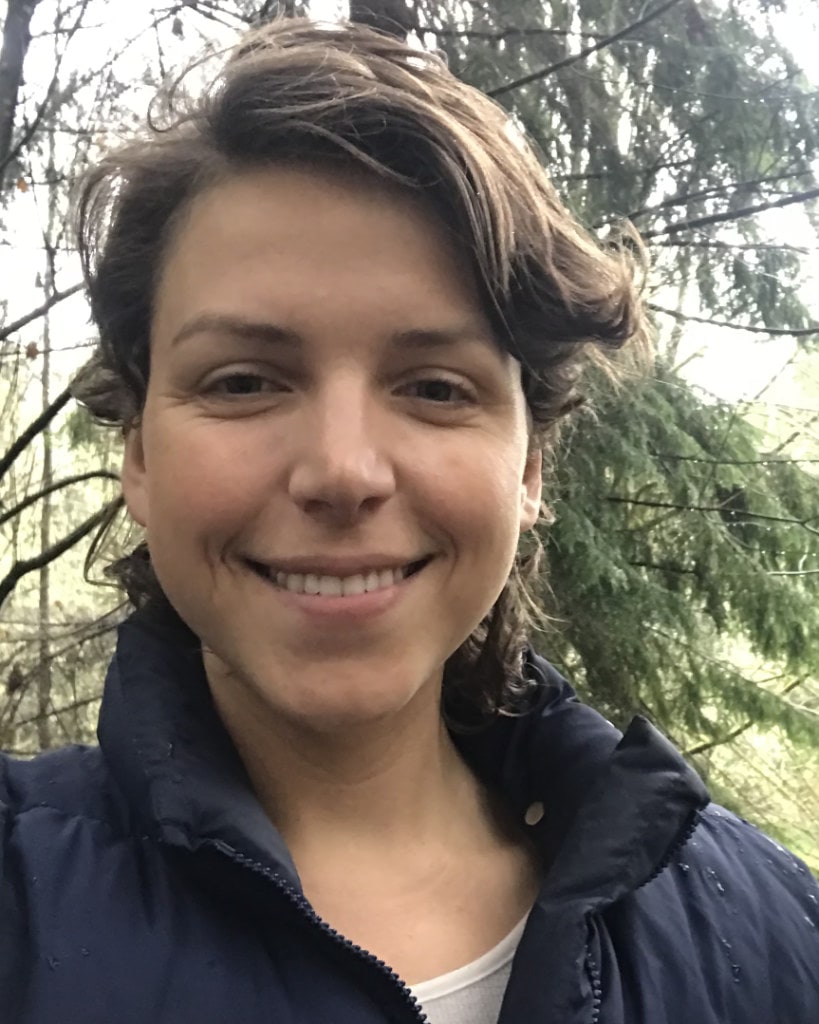 Anya Callahan (She/Them)
Facilitator
Hi! My name is Anya and I come to this work grounded in my identity as a white, Ashkenazi Jewish, queer woman, with over a decade of experience in grassroots community organizing, and nonprofit and political work. I have been active locally in anti-oppression education and mutual aid projects since I moved to Jefferson County in 2018. Tonia and I met at a racial justice reading group two years ago, and I am humbled to collaborate with her and the awesome team at Usawa.
As a white, able-bodied, class-privileged person, I am committed to a perpetual process of unlearning the narratives I have internalized about race, class, ability, and other areas where I hold power, and to repairing harms caused by colonization, white dominant culture, and all forms of oppression. I believe that all of our freedom is bound up together and that liberation is a collective process. I am passionate about art as a tool for social change, prison abolition, transformative justice, and anticapitalist, community-rooted models of resource sharing.
I am a lifelong student, grateful to the many teachers I receive training from in an array of related disciplines, including a 40 hour Equity Informed Mediation training with Resolutions NW, the People's Institute for Survival and Beyond's Undoing Institutional Racism workshops, and a 200 hour yoga teacher training at 8 Limbs Seattle. I am a member of the Poetic Justice Theatre Ensemble and participated in the 2018 and 2019 Theatre of the Oppressed Facilitators Training at the Mandala Center for Change. I have been a core organizer with the Jefferson County Anti-Racist Fund since 2019 and I am forever grateful to learn from our brilliant leadership board of queer and trans BIPOC folks.
I love to play, dance, read, write, swim, bike, hike and grow my relationship with this beautiful land that I am thankful to call home.
Why the name Usawa?
I have been obsessed with the idea of fairness and equity since childhood. (My mantra was "It's not fair!") As an adult I have continued to question and explore what is fair. As a person descended from Africans I felt drawn to my ancestors. Because of the dehumanizing nature of slavery I, like many other people of African heritage, do not know the orgins of my ancestors. I don't know their ethnic group, country of origin, or tribe. I just know my ancestors are from Africa. I decided to look for words in the most commonly spoken language in Africa, Swahili. Usawa is the Swahili word for equality, fairness, and balance. This word resonated with me and it became the name of my business.
Please fill out the contact form and someone will get back to you within 24 hours.